With the coronavirus at pandemic levels, many of us are resorting to unofficial quarantines to reduce our chances of being infected. This creates a new set of problems, mainly: what do you do when you're stuck at home with nowhere to go? I've compiled a non-comprehensive list of fun things depending on how you've been reacting to this outbreak. There are two categories fit with movies, shows, and games depending on if you get a kick out of post-apocalypses or if you don't. Disclaimer, some of these movies aren't available to stream anymore, but lucky for us, libraries are still open so you can always swing through your local one real quick before heading back home to safety. Hope you like it…
If you think it'd be fun to imagine what a world post viral outbreak would be like:
Video games
The Last of Us
This game is about a virus that breaks out and turns people into zombies. Sounds familiar and basic, but there's nothing basic about the storytelling in this game. Less is more and if you want to be immersed in an experience that will have you at the edge of your seat and feeling like you're living in a post-apocalyptic America, look no further. There's a reason IGN gave it a 10/10. The only downside is that it's only available on PS4.
Fortnite
Now that Fortnite has split-screen, you can play it with a friend in your living room on the same TV screen. The game takes place in a post-apocalyptic world, but you can fight zombies(Save the World mode) or get dropped on a map with 100 other players and duke it out Hunger Games style(Battle Royale). It's available on PS4, XBox One, Mac and PC, Nintendo Switch, and as a mobile app. The best part is that the Battle Royale mode is completely free.
Movies
How it Ends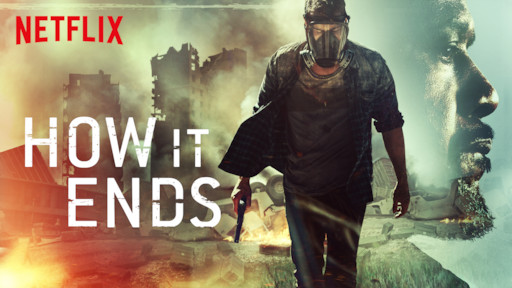 Imagine you're dating your girlfriend and things are getting serious. You decide you want to marry her so you go over her father's house while she's across the country to ask for her hand in marriage. But before you can pop the question, fighter pilots zoom over the house, power goes out, and all cell phone communication is out. Not only that, but your girlfriend is pregnant and is due to give birth any day. And now you have to get back to her before it's too late, not knowing what in the world is going on outside. If that sounds exciting to you, then you'll love How It Ends. Although, no pun intended, I personally don't like how the movie ends.  
The Dark Knight Rises
This movie is so quotable and although it's usually eclipsed by the success of its predecessor The Dark Knight, the similarities between Bane's Gotham and our U.S. are eerie. This meme says it all:
Jumanji(the original)
If you haven't seen the original by now, you're missing out. This movie follows a group of children who find a game that floods the world with stampedes, monsoons, earthquakes, and savage hunters as they play. The dangers keep coming until they successfully finish the game and is the reason for this meme:
The only downside might be the bittersweetness of watching Robin Williams in his prime.
Shows
The Rain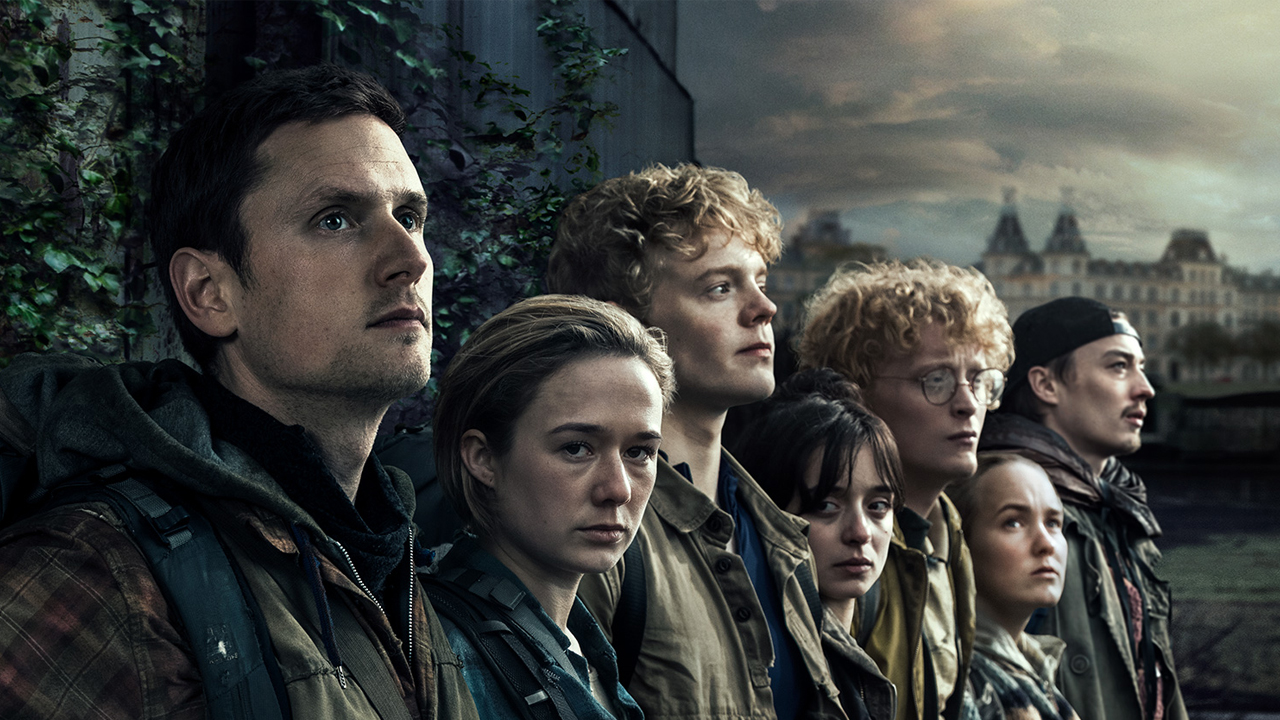 When a virus carried by rain destroys half of life in Scandinavia, a brother and sister are left behind in an underground bunker while their father goes to find help. He never comes back and they eventually go outside, hoping to find him. But the world isn't what they remember…
Shannara Chronicles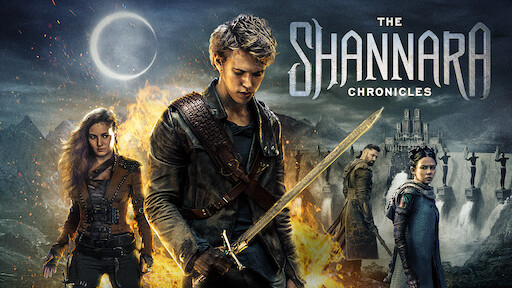 What if a post-apocalyptic world turns out to not be as doom and gloom as we think? What if instead of deserted roads and abandoned buildings we get magical trees and mystical fountains? And what if there were suddenly new races of people like elves and druids who replaced humans? Welcome to the world of Shannara Chronicles where we follow a group of adventurers on a quest to stop a demon army from destroying the Four Lands.
Madam Secretary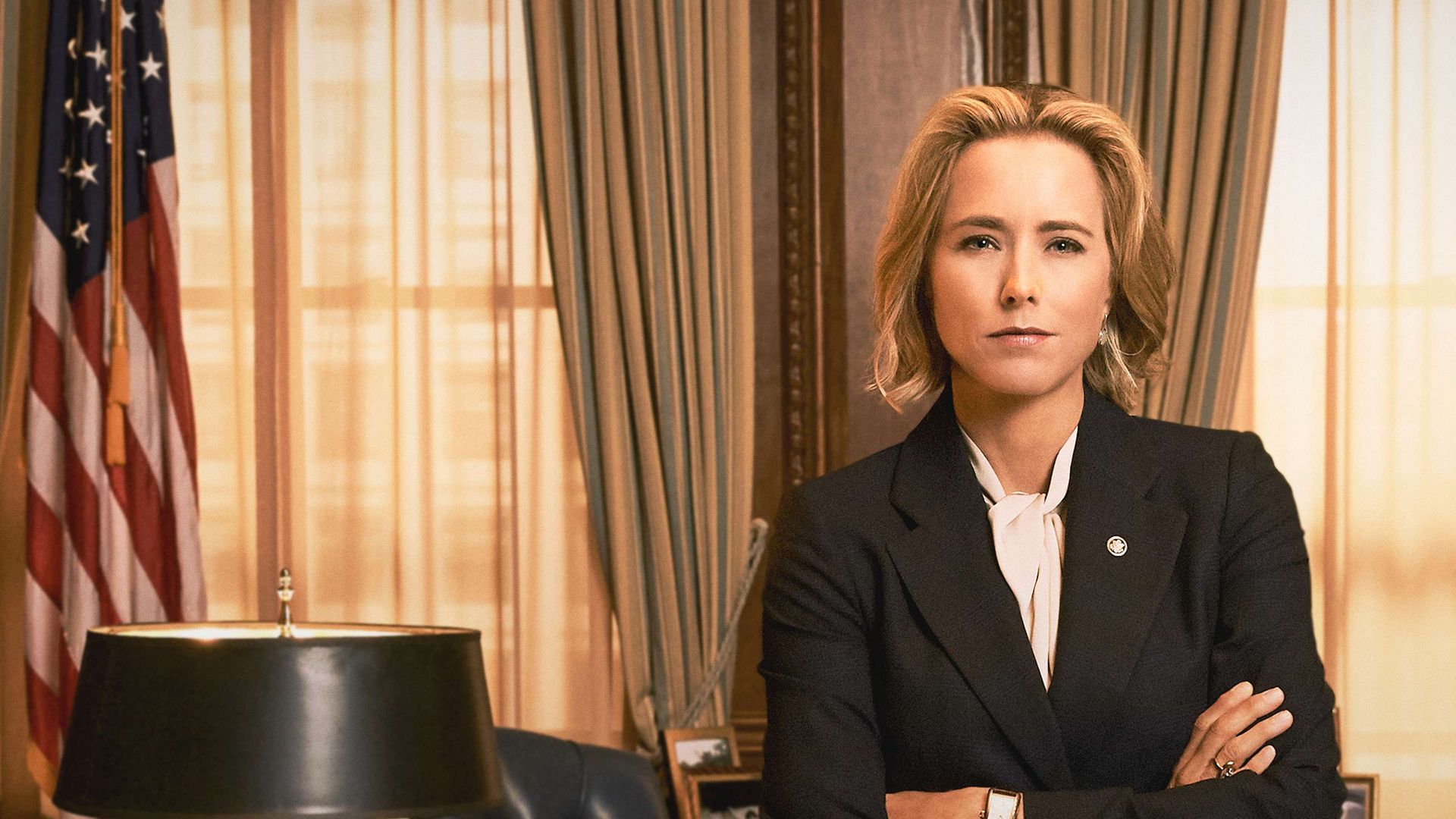 In this show we follow the life of Secretary of State Elizabeth McCord as she juggles matters of national security from terrorist plots to biochemical warfare, all while being a wife and mother of three teenage kids.
Stories
The Circle Series: Black, Red ,White, and Green
This is a Christian sci-fi thriller by one of the best in the game: Ted Dekker. Thomas Hunter gets knocked out in a fight and wakes up in a fantasy world eerily similar to the Garden of Eden. He finds out that when he sleeps in one world, he wakes up in the other and knowledge and abilities from both worlds cross over with him. With more time, he finds out that a virus on our world is about to be released by a terrorist organization and only he has the knowledge to stop it. What's extra cool about this story is that it's a 4-book series. But it's written in such a way that you could in theory start with any book, work your way forward, and the story will still make sense. Hence, the "circle" series.
Shameless plug: this is a short story I wrote last year about Native American terrorists who release a virus in 2020 that kills white Americans. I'm just as shocked as you are by the coincidences. It's not as racist as it may sound and was just me wondering what it would be like if Native Americans got revenge on us after 400 years of virtual silence.
Games
Pandemic
The name says it all. You and a group of friends get roles to play and have to work together to stop a pandemic from spreading across the board(or the world). One wrong move and it could be the end of everything.
If you DON'T want to imagine a post-apocalyptic world
Video games
Mario Kart
There's nothing like driving around wild race tracks and tossing turtle shells at your friends. Hours of mindless, almost anxiety-free fun await.
Movies
Yours, Mine, and Ours
My wife and I just watched this one for the first time and it was surprisingly entertaining and I was even surprised by a massive tear jerk moment. So if you'd prefer to switch drowning in anxiety to drowning in cuteness and silliness then this might be for you. Although, you might get anxiety watching dozens of kids run amuck for the first half of the movie.
Shows
Trollhunters
When James Lake discovers a magical amulet, he finds out that he's been chosen to protect an underground realm of trolls from evil forces that using his hometown as a battleground. He and his friends get swept into the adventure along the way and have to figure out how to protect the good trolls, fight off the evil trolls, and still make it to class on time.
3Below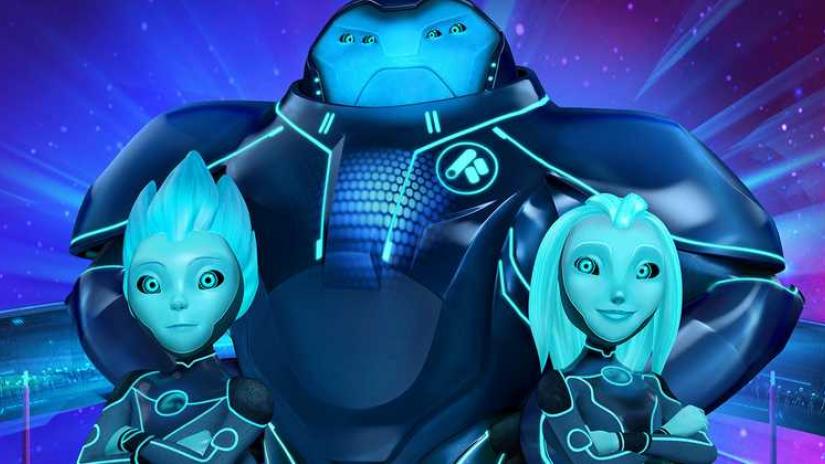 Set in the same universe as Trollhunters, a royal family of aliens is sent to Earth after a military coup on their home planet puts them in danger. They have to disguise themselves as humans and blend in at the local school until things are safe back home. But little do they know that the dangers from space will follow them to Earth. Not only is this show fun on its own, but it's incredibly satisfying to watch the ingenious crossover with Trollhunters. If you're gonna watch this, I highly recommend going through Trollhunters first.
The Office
If you love awkward, cringeworthy situational humor, then The Office is the show for you. If not, I don't know you who are anymore, but no judgment. There are plenty of other things on this list that might be up your alley.
Stories
The Mysterious Benedict Society
Imagine Harry Potter meets A Brave New World. Except Harry isn't a wizard, he's a child genius being recruited by a school for child geniuses to outsmart a shadow organization trying to take over the world. If you like riddles, mysteries, and mind-bending plot twists, then this book will have your mind off the coronavirus in no time.
The Magic Bicycle
A young boy named John Kramar discovers a beat up bicycle in a junkyard. At first it doesn't look that extraordinary, until he finds out that it can fly. But before he can fly around his hometown and show off to the school bully, he finds out that there are other machines with powers that come from an invisible realm and they're made by angelic beings. But not all of them are good. Soon this bicycle is taking him on the adventure of a lifetime and his life will never be the same again.
Games
Monopoly
This one needs no explanation. If you have it, play it. If you don't, ask a friend and see if you can come over. Just make sure to keep your distance when you do.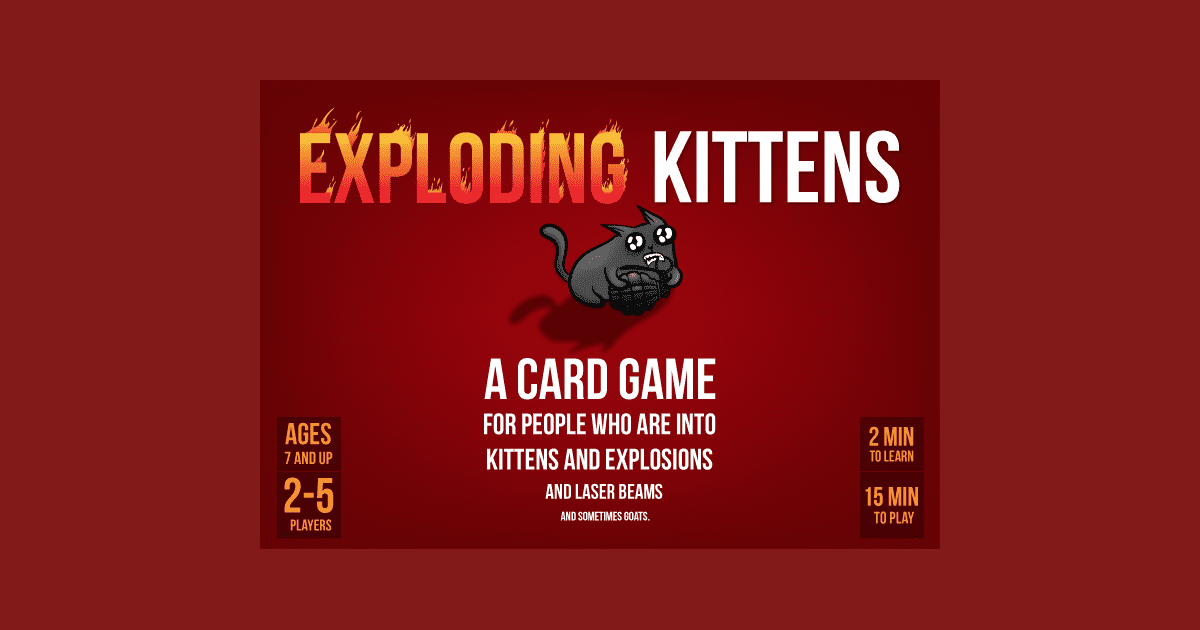 There's a deck. Inside this deck is a number of exploding kittens. If you draw an exploding kitten, you lose. Unless you still have a defuse card. But you might not because the person across from you just stole it. In which case–BOOM. You explode. 
-3-4 players
Spades
All you need is 4 people and a deck of cards. This game can be a whole lot of fun, but it can also get really dicey if you get really serious. Either way, you're bound to be focused more on your partner's cards than on the outbreak.
Egyptian Rat Screw
-This is a lesser-known, but rapidly addictive game. It's best played with at least 4 players and a round table that can take a beating. But you can also just do it with 2 or 3 people. It involves keen observation, quick reflexes, and a willingness to possibly smash your friend's fingers.
Sermons
If you're tired of the fear and anxiety filling up your newsfeed and you want to get some good dose of encouragement into your life, there's nothing like a good sermon to get your focus back on track. Here are a few good ones:
"3 Habits of a Healthy Heart" by Pastor Steven Furtick
The Bible says to guard our hearts and that our hearts are deceitful. And in the midst of this outbreak it can be so easy to let our hearts get heavy with fear. This sermon gives some practical ways to keep your heart healthy no matter what life throws at you.
"Chain Breaker" by Bishop T.D. Jakes
Have you ever felt like there are some things you struggle with that have nothing to do with you? Sometimes it can be traced back to your parents, and their parents, and their parents. But what started with them can end with you because God has given you the power to be a chain breaker. 
"More Contagious than Corona" by Pastor Michael Todd
If you want to be reminded of how good God is and what to do in response to the outbreak instead of panic, then get ready to be inspired with this sermon.
I hope these suggestions have been helpful. If you have more of your own feel free to include them in the comments.